With the advent of weight loss season, what weight loss materials are popular?
Views: 0 Author: Site Editor Publish Time: 2022-05-06 Origin: Site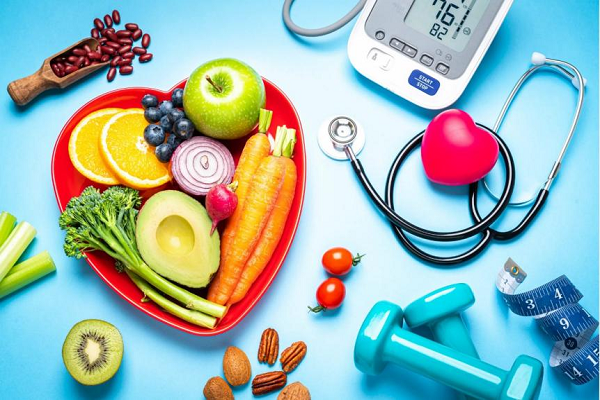 Affected by the resurgence of the epidemic, many people are forced to stay at home and reduce the amount of exercise. Coupled with the coming summer, weight loss has become one of the most concerned topics during this period. In addition to low-carbon water diet and fitness, there are many functional raw materials with the effect of weight loss. They play the effect of weight loss by blocking the absorption of carbon water, accelerating metabolism, inhibiting the rise of blood sugar, inhibiting fat synthesis, reducing appetite and so on.
Popular weight loss ingredients in the Japanese market
Since the Japanese government added the "functional labeling food system" in 2015, more than 4000 new products have been
recorded, of which weight loss is the category with the largest number of records in various categories, accounting for about one third. There are also a wide range of materials related to weight loss, both for different parts (leg, abdomen and visceral fat) and according to different mechanisms (inhibiting the absorption of sugar and fat and enhancing fat metabolism).
The top ten popular fat reducing raw materials in the utilization rate of raw materials are black ginger polymethoxyflavone, resistant dextrin, inulin, ellagic acid, catechins, isomaltodextrin, Rosehip Tilia glycoside, Pueraria isoflavone, pililer and β- With soy globulin, three of which are dietary fiber and seven are plant extracts
1. Black ginger polymethoxyflavone
Black ginger extract is a popular raw material rising rapidly in recent years. The landmark component of black ginger extract is 5,7-dimethoxyflavone, which is a flavonoid component with strong biological activity. It can accelerate metabolism and blood circulation, so as to consume energy, especially for abdominal fat (visceral fat and subcutaneous fat). At the same time, the study confirmed that it also has the effect of maintaining the walking ability of the middle-aged and elderly people decreased due to the increase of age.
2. Resistant dextrin
Resistant dextrin belongs to water-soluble dietary fiber. It is a low calorie dextran extracted, processed and refined by industrial technology from the indigestible components of baked dextrin. It contains more than 85% of high dietary fiber. It has the characteristics of natural, high water solubility, heat and acid resistance, no odor, not easy to be caked by moisture and easy processing. It can promote intestinal digestion and inhibit the rise of blood glucose. At present, it has been widely used in all kinds of beverages, dairy products, convenience foods and candy snacks.
3. Inulin
Inulin is a kind of natural soluble fiber obtained from the roots of chicory or Jerusalem artichoke. It is usually added into processed foods to increase fiber content, bulkiness and sweetness. Inulin can provide a sense of satiety, increase the number of intestinal bifidobacteria to improve the intestinal flora, reduce the content of triglycerides in the blood, and reduce the sugar level after eating. It plays a certain role in blood glucose management and weight management.
4. Ellagic acid
Ellagic acid can reduce the formation of new adipocytes and fatty acid synthesis in adipose tissue, reduce triglyceride and fatty acid synthesis in liver, and increase the level of fatty acid oxidation. Studies have shown that ellagic acid can help obese people lose weight, reduce waist circumference, reduce body fat, reduce visceral fat and triglycerides in blood, and reduce BMI levels.
5. Catechins
Its weight loss mechanism includes inhibiting the desire to eat food by enhancing the oxidation of fatty acids in human liver; Inhibit the absorption of gastrointestinal nutrients by inhibiting gastrointestinal digestive enzymes and forming complexes with specific transport factors on the brush hair margin of intestinal cells; It can increase human energy consumption by inhibiting enzymes related to fat synthesis, regulating body fat and energy metabolism.
6. Pueraria isoflavones Pueraria is rich in isoflavones, which can inhibit the production of fat in the liver, promote the decomposition of fat in white adipose tissue and promote the thermogenesis of brown adipose tissue, so as to achieve the effect of anti obesity and anti fatty liver.