Eye care raw material lutein
Views: 0 Author: Site Editor Publish Time: 2022-05-09 Origin: Site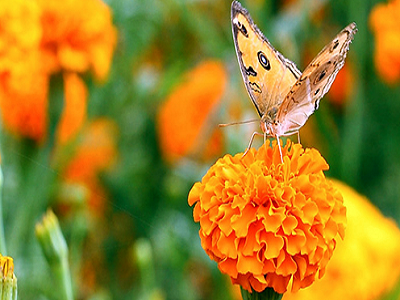 Now people use computers at work, use mobile phones to watch videos, stay up late to play games, and use electronic products for a long time. The eye problem is already a social problem; According to the 47th CNNIC statistical report on the development of China's Internet, Chinese netizens spend an average of more than seven hours a day facing electronic devices. Their eyes are dry, sour, blurred and even impaired. They often appear in young people.
On October 8, 2019, the World Health Organization released the first world vision report, which showed that the global number of myopic people was about 2.6 billion, and 312million people under the age of 19 were myopic. The incidence of myopia among urban adolescents in China was as high as 67%; Now, children, teenagers, adults and the elderly have long been in a state of fatigue due to excessive use of electronic products. Dry eyes have brought great trouble to daily life, so eye protection has become a rigid need.
Lutein

is an important nutrient element for eye development
Lutein is an important nutrient element for eye development; It accumulates in the retina of human eyes and is distributed in the macular region and the whole retina. It is mainly involved in the formation of macular pigment in the retina. In addition, lutein is also concentrated in the central part of human brain.
The human body cannot synthesize lutein by itself, so it must be ingested from the outside. Infants can obtain lutein from breast
milk; Adults can get it from nature. Common vegetables such as carrots, spinach, pumpkin, leek, corn and other plants have more than 10 mg of lutein in 100 grams; However, only relying on the amount of daily diet can not achieve the effect of lutein supplement. At this time, it is a good choice to supplement the supplement with high content of lutein appropriately.
Lutein comes from lutein ester on the market. Lutein ester is a kind of carotene fatty acid ester contained in the plant marigold or microalgae. The content of Marigold is high. Marigold is produced with marigold as raw material through dehydration, crushing, solvent extraction, purification, concentration, drying and other steps. This raw material is added to many eye care foods on the market.
Progress of laws and regulations at home and abroad
Domestic regulations
In 2008, lutein ester was approved as a new resource food by the Ministry of health, but it can not be used for 0-3-year-old infants and young children. Therefore, it is recommended to supplement lutein directly for infants and young children.
Foreign regulations
>United States: FDA approved lutein as a food supplement in 1995 for beverages and infant food to improve eyesight;
In 2002, lutein ester was approved as recognized safe food (GRAS certification); In 2003, crystalline lutein was approved as a recognized safe food (GRAS certification).
>EU: in 2006, the European Food Safety Agency (EFSA) confirmed that infants and children can safely take lutein as a nutritional supplement. The allowable daily intake (ADI): 1 mg / kg body weight / day (e161b).
With the rapid development of the market, eye care raw materials are also rising. According to the reaction of raw material manufacturers, the highest price of lutein ester is about three times that of two years ago, which can be seen from the tight market. Specific to China, the problem of eye health is also very serious. Eye protection will become the general trend of future development.