Where can you find best epimedium suppliers
Views:4 Author:Site Editor Publish Time: 2020-09-09 Origin:Site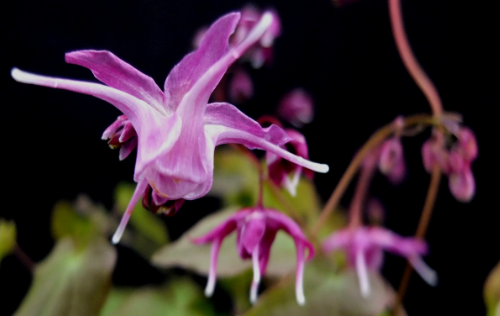 Epimedium is a kind of precious perennial herbal medicine. Its pharmacological effects include invigorating kidney and strengthening yang, dispelling wind and removing dampness. Epimedium Extract is also known as icariin, icariin, and icariin, and its molecular formula is C33H40O15. The effective ingredients of epimedium extract include icariin , epinedoside A; rhizomes and roots contain noricarliin, I- cariresinol.
Epimedium was first named in the Northern and Southern Dynasties. Tao Hongjing, a famous medical scientist at that time, was a person with a persistent pursuit of Chinese medicine. On the way to gather herbs for a day, he heard an old sheep-husband say to him: There is a strange-looking grass in the bushes. The leaves of this grass are green like apricot leaves, with a number of stems and a height of two feet. The sheepboy said that after his ram had eaten it, the number of mating with the ewe increased significantly, and his penis remained strong for a long time. Tao Hongjing, who overheared this fumigation, thought that this herb was very likely to be a good herbal medicine, so after consulting, he discovered this kind of herb and verified its strong sun effect. Therefore, this drug was included in the pharmacopoeia and named "Epimedium".
Xi'an Xuhuang, a professional plant extract manufacturer, welcome to consult!