What is Sophora flavescens?
Views: 3 Author: Site Editor Publish Time: 2023-05-29 Origin: Site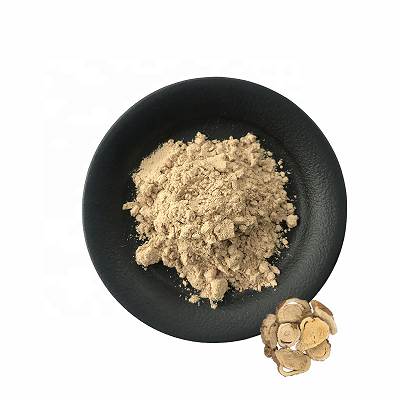 Sophora flavescens shrubby Sophora flavescens is a plant of the genus Sophora flavescens in the family Fabaceae.The genus has about 52 species, 19 varieties, and 7 varieties, widely distributed in Asia, Oceania, and the Pacific islands.About fifteen of these species have a long history of use in traditional Chinese medicine
Growing
Sophora flavescens is a slow-growing evergreen shrub that grows to 1.5 m (4.9 ft) by 1 m (3.3 ft). It is hardy in 0–10 °F (−18 – −12 °C) and US zone 6.The plant likes light (sandy), medium (loamy) and heavy (clay) soils and needs well-drained soil.The plant likes acidic, neutral and alkaline (alkaline) soils. It cannot grow in shade. It needs moist soil. Like many other species in the legume family, this species fixes nitrogen.
Biology
S.chrysophylla has ridged, golden-brown branches.The tree has pinnately compound leaves with 6 to 10 pairs of leaflets.Each leaflet measures 0.7 to 5 cm (0.28 to 1.97 inches) long and 0.3 to 2.3 cm (0.12 to 0.91 inches) wide.The leaves are smooth, or have gray or yellow hairs on the underside.The specific name is derived from the Greek words χρυσός (chrysós), meaning "gold", and φυλλον (phyllos), meaning "leaf".Flowers appear in clusters at the base of leaves or at the ends of shoots that is, they appear in axillary or terminal racemes.The corolla is yellow.The petals are 11.5 to 21 mm (0.45 to 0.83 in) long and 8 to 20 mm (0.31 to 0.79 in) wide.The tree blooms in winter and spring.The height of the flowering season is in mid-spring. Māmane wood is dense, hard and durable.The seed pods are persistent and remain on the tree for most of the year.They are twisted, brown to brownish gray in color, have four wings, and are 2 to 16 cm (0.79 to 6.30 in) long and usually 1.5 cm (0.59 in) wide.The seed pods tightly surround the yellow-orange or brown to gray-black seeds and are 6.35 mm (0.250 in) long.Untreated seeds germinated less than 5%. The tree is perennial and highly polymorphic.
Uses
māmane Hard, durable wood used by Native Hawaiians to make pou (house posts) and kaola (beams) up to 5 cm (2.0 in) in diameter, ʻōʻō (digging sticks), spears kope (spades) , papa hōlua (sled) pulley, papa olonā (Touchardia latifolia scraper), ʻau koʻi (adze handle), and wahie (firewood).Cattle farmers use them as fence posts.In herbal medicine, the flowers are used as an astringent.Wood was also used in religious ceremonies to ward off evil.A kahuna nui (high priest) would wrap a piece of māmane wood in dark khapab and hold it up to symbolize authority.