The Advanage of Green Tea EGCG
Views: 3 Author: Site Editor Publish Time: 2023-07-06 Origin: Site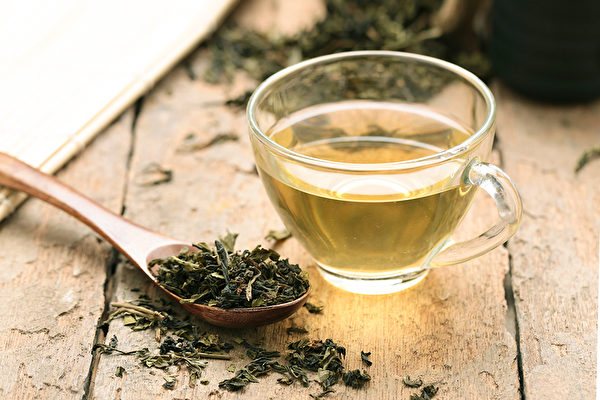 Green tea is a traditional Chinese tea made from tea leaves, and it has a wealth of biochemical and pharmacological activities, including antioxidant, anti-inflammatory and antibacterial properties. Green tea contains a variety of polyphenol components, such as catechins, epicatechins and epicallocatechin gallate (EGCG).
Green tea EGCG can be used for sun protection, whitening freckle, conditioning, itching, moisturizing skin and so on. Anti-inflammatory function is stronger, with antibacterial, anti-inflammatory, antioxidant, anti-aging, UV absorption, whitening, freckle and other effects.

EGCG in green tea helps to suppress the action of hormones and slow down the process of hair loss. Green tea promotes hair growth, and the EGCG contained in green tea stimulates hair follicles and prevents damage to skin and hair cells, thus promoting hair growth.
What does EGCG do?

Epigallocatechin gallate (EGCG) is a component extracted from Chinese green tea. It is the main active and water-soluble component of green tea, and the highest component in catechin, accounting for 9%-13% of the gross weight of green tea. Due to its special stereochemical structure, EGCG has strong antioxidant activity. The antioxidant activity of EGCG is at least 100 times that of vitamin C and 25 times that of vitamin E, which can protect against cell and DNA damage, which is believed to be linked to cancer, heart disease and other major diseases. These effects of EGCG are attributed to their ability to scavenge oxygen free radicals (antioxidant).
The Advanage of Green Tea EGCG
EGCG has powerful antioxidant capacity and anti-inflammatory effect.
As an antioxidant, EGCG improves fat metabolism, protects cells from damage caused by oxidative stress responses, and inhibits the production of inflammatory factors in the body, thereby preventing a variety of chronic diseases caused by oxidative stress and inflammation, including cancer, diabetes, obesity, and heart disease.
As we age, or eat an unhealthy diet, the levels of reactive oxygen species and inflammatory factors in our body significantly increase, and the levels of enzymes that respond to oxidative stress are reduced, which may lead to a series of chronic diseases and reduce life expectancy. The above tests found that EGCG can extend life by improving energy metabolism, reducing inflammation, and increasing longevity factors.
Increased energy metabolism
A large number of studies have confirmed that EGCG can stimulate thermogenesis, promote energy consumption and promote fatty acid oxidation.
Inhibit fat metabolism, transport and absorption
EGCG, as a natural phytonutrient without any side effects, can directly activate AMPK and regulate human metabolism.

In simple terms, EGCG can close the valve that cells absorb fat, so that fat is not stored in the cell and discharged from the body.