Summer fruit and vegetable powder series is coming
Views: 0 Author: Site Editor Publish Time: 2022-06-23 Origin: Site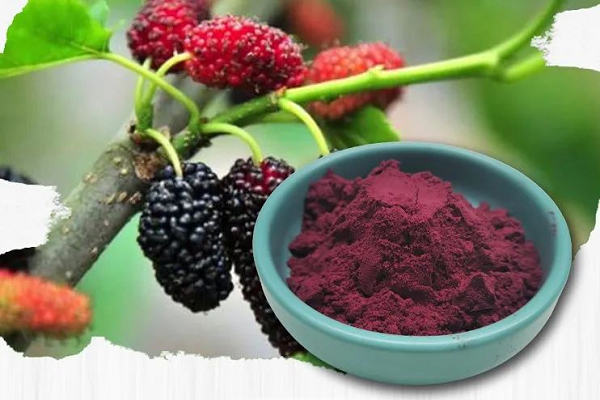 Xuhuang biological fruit and vegetable powder is a fine powder made of high-quality fresh fruit or concentrated fruit juice by spray drying. It is pure natural, without additives, and has a rich fruit flavor. It has a wide range of products, good quality and affordable price. It can be customized according to customer needs. There are dozens of spot goods for you to choose from.
Advantages of spray drying fruit and vegetable powder
Due to the production process, fruit characteristics and other factors, the applicability of fruit and vegetable powder is determined. Spray drying is easy to dissolve in water and is the best ingredient to provide fruit juice taste. Spray drying fruit and vegetable powder has many varieties, wide applicability, production efficiency, product quality and cost performance.
Special recommendation
The main nutritional components of mulberry include water, sugar, crude protein, ash, crude fiber, free acid, soluble nitrogen-free matter, etc. in addition, mulberry also contains essential amino acids, easily absorbed polysaccharides, rich vitamins, red pigment, calcium, iron, zinc, selenium and other minerals lacking in human body.
2. Seabuckthorn powder
Seabuckthorn fruit is rich in nutrition. According to the determination, the fruit contains a variety of vitamins, fatty acids, trace elements, linolein, seabuckthorn flavonoids, superoxide and other active substances and various amino acids required by human body.
3. passion fruit powder
Passion fruit is rich in amino acids, vitamins, carotenoids, superoxide dismutase, selenium and various trace elements. Passion fruit is rich in protein, fat, sugar, vitamins, calcium, phosphorus, iron, potassium and SOD enzymes. It is also known as the king of VC in fruits and has a unique taste.
4. mango powder
Mango is one of the famous tropical fruits. Mango fruit contains sugar, protein and crude fiber. The precursor carotene of vitamin A contained in mango is particularly high, which is rare among all fruits. Secondly, vitamin C content is not low. Minerals, proteins, fats and sugars are also the main nutrients.
5. watermelon powder
Watermelon can be called "the king of melons". It was introduced from the western regions in the Han Dynasty, so it is called "watermelon". Watermelon tastes sweet and juicy, refreshing and thirst quenching. It is a good fruit in midsummer. In addition to containing no fat and cholesterol, watermelon contains a lot of glucose, malic acid, fructose, protein amino acids, lycopene and rich vitamin C
6. carrot powder
In every 100g of carrots, there are about 0,6 G protein, 0,3 g fat, 7,6 ~ 8,3 g sugars, 0,6 mg iron, 1,35 ~ 17,25 mg vitamin A (carotene), 0,02 ~ 0,04 mg vitamin b10,04 ~ 0,05 mg vitamin b20,05 mg vitamin C12 mg, 150,7 kJ calories, pectin, starch, inorganic salts and various amino acids.