Recommendation of liver protection products
Views: 5 Author: Site Editor Publish Time: 2022-08-03 Origin: Site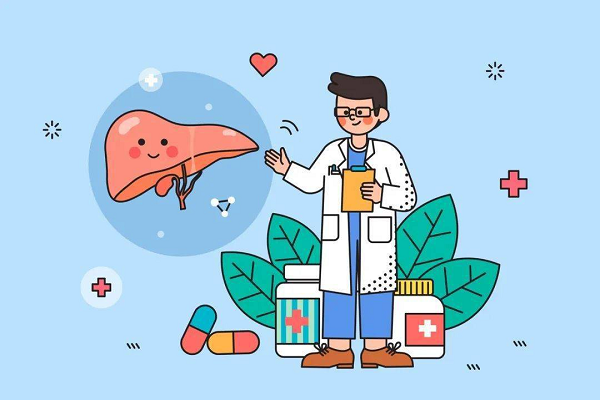 World Hepatitis Day is July 28 every year. The first World Hepatitis Awareness Day campaign was held in Brussels, Belgium, on October 1st, 2004. Its theme is "youhavecompany". Its main purpose is to disseminate knowledge about hepatitis C prevention, screening and treatment to the public, the medical profession and government personnel.
July 28 is the birthday of the late Nobel laureate Baruch Bloomberg. In memory of the discoverer of hepatitis B virus, the World Health Organization decided in May 2010 to change the annual World Hepatitis Day from May 19 to July 28 from 2011.
What is viral hepatitis
Viral hepatitis is a major infectious disease that seriously endangers people's health, including type A, B, C, D and E. Hepatitis A and E are transmitted through the digestive tract. Hepatitis B, C and D are all transmitted through blood, sexual and maternal routes. Among the five kinds of hepatitis, hepatitis B is the most harmful and the largest number of cases.
Recommendation of liver protection products
l silymarin extracted from silymarin seeds is a flavonoid lignan compound, and its main components include silibinin, silibinin, silibinin, isosilibinin, etc,
l protect the liver, improve liver function, promote bile secretion and diminish inflammation; Prevent liver damage caused by alcohol, chemical toxins, heavy metals, drugs, food toxins, environmental pollution, etc; Promote the regeneration and repair of hepatocytes.
Artichoke extract
l active ingredients: mainly contain polyphenol compounds, including artichoke acid, chlorogenic acid, caffeic acid, etc.
l protect and nourish the liver, significantly reduce transaminase and promote liver cell regeneration
Ganoderma lucidum extract
l liver protection: a variety of polysaccharides in Ganoderma lucidum have strong anti hepatotoxin properties, which show liver protection under chemical induced injury in the laboratory environment, including the protection of carbon tetrachloride, a highly toxic and lethal substance.
White peony extract
l white peony extract can significantly improve the antioxidant capacity of liver and serum, thereby inhibiting liver injury and various inflammatory reactions caused by oxidative stress.
Pueraria lobata extract
l the main components of Pueraria lobata include puerarin, various isoflavones and isoflavone glycosides.
l isoflavones and saponins have a certain liver protection effect, which can reduce the oxidative stress damage caused by acute alcoholism, thus showing the liver protection effect.
Rhodiola extract
l through research, salidroside can significantly reduce the contents of serum ALT, no and liver homogenate MDA and TG in mice with liver injury induced by carbon tetrachloride, D-galactosamine or BCG plus lipopolysaccharide, and has a significant protective effect on the liver; Salidroside can also protect the liver by inhibiting the cytotoxicity of human liver cells caused by tetrahydroaminoacridine