Pitaya and its varities
Views: 6 Author: Site Editor Publish Time: 2023-06-16 Origin: Site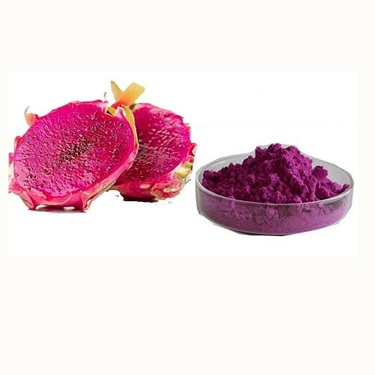 Dragon fruit is the fruit of several different cactus species native to the southern regions of Mexico, as well as the Pacific coast regions of Guatemala, Costa Rica, and El Salvador.Dragon fruit is cultivated in tropical and subtropical regions in East Asia, South Asia,Southeast Asia, the United States, the Caribbean, Australia and around the world.Dragon fruit generally refers to the fruit of the genus Stenocereus, while dragon fruit or dragon fruit refers to the fruit of the genus Selenicereus (formerly known as dragon fruit) in the cactus family.The common name in English dragon fruit is derived from the fruit's outer leathery skin and scaly spikes.Depending on the variety, dragon fruit fruit may have a sweet or sour pulp and can be red, white or yellow in color.
Vernacular names
These fruits are commonly known in English as "dragon fruit," a name that has been used since 1963, apparently due to the fruit's leathery outer skin and prominent, scaly spines.The fruit may also be known as the strawberry pear.The names pitahaya and pitaya originate from Mexico, while pitaya roja originates from Central and northern South America and may be related to pitahaya, a tall species of cactus with flowering fruit.
Variety
Stenocereus:
Stenocereus fruit (sour dragon fruit) is a fruit commonly found in arid regions of the Americas.They are more tart, with juicier pulp and a stronger flavor.The sour dragon fruit or pitaya agria (S. gummosus) of the Sonoran Desert has been an important food source for Native American peoples.The Seri people of northwestern Mexico still harvest the fruit and refer to the plant ziix as ccapxl "the fruit is a sour thing".Fruits of related species, such as S. queretaroensis and the dagger cactus or dragon fruit (S. griseus),are also locally important foods.The fruit of the organ cactus (S. thurberi, called ool by Seris) is the pitaya dulce "sweet pitaya".
Dragon fruit, Selenicereus
There are three types of sweet dragon fruit, all with a tough, slightly leafy skin:
Selenicereus undatus (Pitaya blanca or white-fleshed dragon fruit, also known as Hylocereus undatus) has pink skin and white flesh. This is the most common "Dragon Fruit".Selenicereus costaricensis (Pitaya roja or red-fleshed dragon fruit, also known as Hylocereus costaricensis, may be mistakenly called Hylocereus polyrhizus) has red skin and red flesh.Selenicereus megalanthus (Pitaya amarilla or yellow pitaya, also known as Hylocereus megalanthus) has yellow skin and white flesh.Fruit usually weighs 150 to 600 g (5+1⁄2 to 21 oz); some may reach 1 kg (2 lb 3 oz).Early imports from Colombia to Australia were designated "Hylocereus ocampensis" (or "Cereus repandus", red fruit) and "Cereus triangularis" (supposedly yellow fruit).
Cultivation
After the seeds have been thoroughly removed from the pulp, the seeds can be stored while dry. Ideal fruit is blemish-free and perfectly ripe.Seeds grow well in compost or potting soil mix even with potted houseplants.Dragon fruit cactus usually germinates after 11 to 14 days after shallow planting.Since they are cacti, overwatering is a concern for home growers. As they continue to grow, these climbers will find something to climb to, other than basal roots, which may involve dropping aerial roots from the branches.Plants may flower once they reach a mature 4.5 kg (10 lb) weight.Commercial plantings can be done at high densities of 1,100 to 1,350 plants per hectare (445 to 546 plants/acre).It may take up to 60 months/260 weeks for the plant to reach full commercial production, with production expected to be 20 to 30 tonnes (22 to 33 short tons) at this stage.
Dragon fruit flowers bloom overnight and usually wither at night. [9] They rely on nocturnal pollinators such as bats or moths for fertilization.Self-pollination does not produce fruit in some species, and while cross-breeding has produced several "self-pollinated" varieties, cross-pollination with a second genetically different plant of the same species often increases fruit set and quality.This limits the ability of home growers to produce fruit. However, these plants can bloom three to six times a year, depending on growing conditions.Like other cacti, if a healthy stem is snapped off, it may take root in the soil and become its own plant.
These plants can withstand temperatures up to 40 °C (104 °F) and short periods of frost, but cannot be exposed to freezing temperatures for extended periods of time. Cacti grow best in USDA zones 10-11, but may survive outdoors in zones 9a or 9b.Selenicereus has adapted to a dry tropical climate with moderate rainfall.It has escaped cultivation as a weed in many areas and is listed as an invasive weed in some countries.
Pests and diseases
Stems and fruits are susceptible to various diseases caused by fungi, bacteria, nematodes and viruses.Too much watering or too much rainfall can lead to flower drop and fruit rot.Xanthomonas campestris causes stem rot.The Dothiorella fungus produces brown spots on the fruit.Other fungi known to infect pitaya include Botryosphaeria dothidea,Colletotrichum gloeosporioides, and Bipolaris cactivora.Dragon fruit is common in international trade, so pests often move with the fruit.Dragon fruit is poorly suited for larval development, preventing full size and full visibility with scanners.