The world-recognized natural immune modulator contains a variety of active ingredients, which can effectively stimulate the vitality of human immune cells and improve the body's own immunity.
Plant source:
The above-ground part of the Compositae plant Echinacea purpurea (Linn.) Moench.
Planting base:
Xuhuang Bio's own planting base is located in Fengxiang County, Baoji City, Shaanxi Province.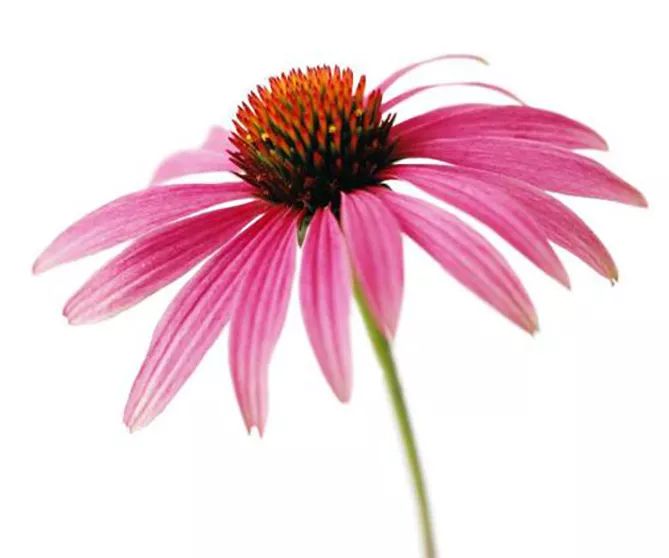 Application of echinacea extract
Can be used for anti-inflammatory, anti-viral, treatment of colds and health care products to enhance immunity
Q&A on Echinacea by Academician Xiao Peigen:
(Xiao Peigen, academician of the Chinese Academy of Engineering, the main founder and academic leader of Chinese medicinal plants and traditional Chinese medicine research; Academician Xiao Peigen is an internationally renowned traditional pharmacist and the first pharmacist in China to serve in the World Health Organization. )
Question: Hello, Academician Xiao. Echinacea has been popular in the world for more than 10 years. Why does our country have products only after 10 years? Why is there such a long interval in between? 
Answer: I wrote the first article introducing echinacea in China, and it was in 1995. At that time, it was already quite popular in the West. Most families in the United States, Canada, the United Kingdom, Germany, France, and Australia were buying echinacea preparations. What are they doing? Anti-virus, anti-bacterial and anti-inflammatory, anti-tumor, prevent colds, and improve immunity. Germans eat it as soon as winter comes, and eat it for a few months, mainly to prevent influenza; for French people, echinacea products are usually kept at home, and they eat it whenever they feel sick. 
  So for many years, the hottest item on the western botanical market is echinacea. There are many kinds of preparations, and there are more than 800 kinds in Germany alone.
  Another reason why I noticed Echinacea so early is that during my PhD student Liu Yong studying in Germany, his tutor Bauer was the most famous Echinacea authority in the world. Bauer gave me a monograph on echinacea. He knew that my German was very good. I have read this book several times carefully, so I have a more comprehensive understanding of echinacea. 
  Why have we been out of touch with the international market for 10 years? As far as I know, some small domestic companies have introduced echinacea preparations directly from abroad for sale, but it has been a long time since the climate cannot be formed.
Echinacea is a very effective herb for preventing and treating influenza.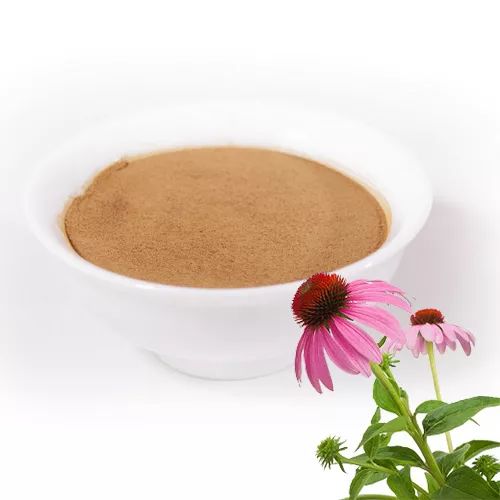 Question: Academician Xiao, nowadays the world's chemical pharmacy, biopharmaceuticals, and genetic technology are so developed, why is Echinacea so popular? Are they irreplaceable?
Answer: This is the case. For example, we have good antibiotics for anti-inflammatory. In this way, the anti-inflammatory botanicals will be replaced. But at present, there is no good way to deal with the virus, whether it is chemical pharmaceuticals, biopharmaceuticals, or genetic technology.
Echinacea is currently recognized as the best antiviral plant medicine in the world, and it has no side effects, so of course they are irreplaceable.
  Echinacea is an authentic American medicinal plant that can be traced back to several Native American peoples. For example, the Chocolate Potters in Louisiana use echinacea roots to treat coughs; the Comanche uses echinacea roots to treat sore throat; the Sunyan people in Oklahoma and the people in Montana use echinacea The leaves and roots are made into blisters to treat sore throat; Sunyan people also use echinacea leaves to soak in water to treat toothache. In general, the Native Americans used echinacea to treat wounds, snakebites, tonsillitis, headaches and colds and other problems. It is just like our country's ginseng, which is legendary.
  In the medical history of American doctors, the medicinal value of echinacea runs through the entire 19th century, and was first recorded in the Flora of Virginia in 1762. Echinacea was introduced to Europe in about 1871. At that time, a doctor named Mel, learned their herbal remedies from American Indians, and introduced Echinacea.
  After the 1930s, German herbalist Meidas vigorously promoted the irreplaceable efficacy of echinacea, and it was quickly accepted by people wherever he went. Look at the "German Homeopathic Pharmacopoeia" and the "American Homeopathic Pharmacopoeia", which have a particularly high evaluation of echinacea.
In 1999, the World Health Organization issued a special academic report on the efficacy of echinacea in the heyday of the above-ground part; in 2000, the European Phytotherapy Scientific Research Cooperative Group (ESCOP) published a report on the use of echinacea above-ground crude drugs and processed products in appropriate doses. Special academic report on the curative effect under the state; Canada also officially included the blisters and decoctions of echinacea in traditional herbal medicine for the treatment of sore throat and other diseases caused by colds.