Mulberry leaf extract "sugar control" new favorite!
Views: 3 Author: Site Editor Publish Time: 2023-05-19 Origin: Site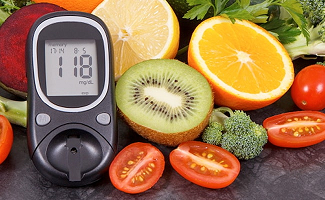 Diabetes has become a major "killer" that seriously threatens global human health.On December 6, 2021, the latest global diabetes map (IDF Diabetes Atlas) (10th edition) released by the International Diabetes Federation (IDF) showed that in 2021, approximately 537 million adults (20-79 years old) worldwide will suffer from diabetes is expected to rise to 634 million by 2030 and 783 million by 2045.Prior to this, the world population was estimated to have grown by 20%,while the number of people with diabetes was estimated to have increased by 46%.Due to my country's huge population base, among the 20-79 year olds, the number of diabetic patients in China ranks first (140.9 million), India (74.2 million) and Pakistan (33 million) rank second and third respectively.It is estimated that by 2045 , the top three rankings will remain unchanged.The top three countries with the highest prevalence are Pakistan (30.8%), French Polynesia (25.2%) and Kuwait (24.9%).
Mulberry leaf extract can lower postprandial blood sugar
Mulberry leaf extract can reduce postprandial blood sugar and insulin spikes because it contains iminoglycoalkaloids, which are sugar analogs that can in turn reduce blood sugar absorption.The most abundant imino sugar alkaloid in mulberry leaf extract is 1 deoxynojirimycin (1-NDJ), which can competitively block the active sites of polysaccharide-degrading enzymes in the digestive tract, and reduce glucose absorption by reducing the rate of glucose absorption. iAUC (incremental area under the concentration curve), Cmax (maximum concentration), and early insulin response, but no significant effect on insulin sensitivity, GLP-1 (glucagon-like peptide-1) or GE (gastric emptying).
Not only lowering blood sugar, mulberry leaves have more effects
Mulberry (Morus, Moraceae) is an economical and widely distributed woody plant, and it is widely cultivated in Asian countries.Mulberry leaves can feed monophagous silkworms,so mulberry trees are the most important component of sericulture, providing employment to large populations in India, China,Bangladesh,Pakistan and many other Asian countries.There are many varieties of mulberry, and worldwide, the three most popular are white mulberry (Morus alba), black mulberry (Morus nigra) and red mulberry (Morus rubra). According to the data of Future market insight, in 2022, the market size of white mulberry leaf extract is 41.71 billion US dollars, and it is expected to reach 141.59 billion US dollars in 2032, with a compound annual growth rate of 13%.Mulberry leaves are medicinal and edible ingredients in my country, and contain a large number of biologically active substances,mainly including alkaloids, flavonoids, mulberry leaf polysaccharides, etc.These compounds endow mulberry leaves with antioxidant properties, can effectively lower blood pressure, lower blood sugar, and prevent atherosclerosis sclerosis, in addition, has anti-inflammatory properties.