Mango powder and its uses
Views: 5 Author: Site Editor Publish Time: 2023-06-09 Origin: Site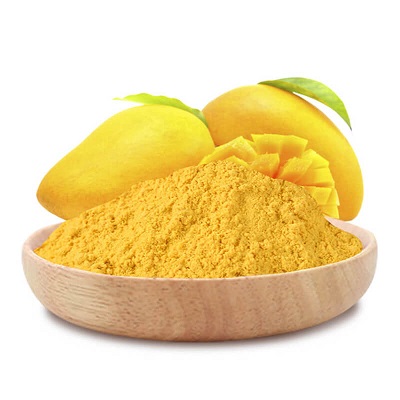 Amchoor or aamchur or amchur, also known as mango powder, is a fruity spice powder made from dried unripe green mangoes and used as a citrus flavoring.It is mainly produced in India and is used to flavor food and to increase the nutritional value of mangoes when fresh fruits are out of season.
Prepare
To make amchoor, early season mangoes are harvested when they are still young.After harvesting, the green mangoes are peeled, sliced and sun-dried.Dried flakes are light brown in color, shaped like strips of woody bark, and can be purchased whole and ground by individuals at home, but flakes processed in this way are mostly ground into a fine powder and sold as ready-made cassava.
Uses
It has a honey-like aroma and sour fruity taste and is a light beige to brown sour powder.It is used in dishes that require acidity, stir-fries, soups, curries, and to tenderize meat and poultry.It is used to add fruit flavor without adding moisture, or as a sour agent, and to add a sour taste to foods.Amchoor is a major flavoring agent used in Indian cuisine to add a tart, tangy fruity flavor without water.It is used to flavor samosa and pakora fillings, stews and soups, fruit salads and pastries, curries, chutneys, pickles and beans, and to tenderize meat, poultry and fish.It is added to marinades for meat and poultry as an enzymatic tenderizer, and to add sourness to chutneys and pickles.Amchoor is also the main ingredient in the Indian spice mix, chaat masala.
Mango
Mango is an edible drupe that comes from the tropical tree Mango.It is thought to have originated in South Asia, specifically eastern India, Bangladesh, and the Andaman Islands.M.indica has been cultivated in South and Southeast Asia since ancient times, resulting in two modern mango varieties: "Indian" and "Southeast Asian".Other species of the genus Mangifera also produce edible fruits, also known as "mangoes", most of which are found in the Malesian ecoregion.Worldwide, there are hundreds of mango varieties.Depending on the variety, the mango fruit varies in size, shape, sweetness, skin color and flesh color and may be pale yellow, golden, green or orange.The mango is the national fruit of India, Pakistan and the Philippines,while the mango tree is the national tree of Bangladesh.
Description
Mango trees grow to 30-40 m (98-131 ft) tall with a crown radius of 10-15 m (33-49 ft).These trees are long-lived, as some specimens are still bearing fruit after 300 years.In deep soils, the taproot descends to a depth of 6 m (20 ft), with numerous widely distributed feeder and anchor roots penetrating the soil.The leaves are evergreen, alternate, simple, 15–35 cm (6–14 in) long and 6–16 cm (2+1⁄2–6+1⁄2 in) wide; when young, they It is orange-pink, quickly turning dark, lustrous red, and then dark green when ripe.Flowers in terminal panicles 10-40 cm (4-15+1⁄2 in); each flower is small, white, five-petaled, 5–10 mm long (3⁄16 –3⁄8 in.) with a mild, sweet fragrance.There are more than 500 known species of mangoes,many of which ripen in summer, while some are double-cropped.It takes four to five months for the fruit to mature from flowering.The size, shape, color, sweetness and eating quality of the ripe fruit vary from variety to variety.Depending on the variety, the fruit is yellow, orange, red or green.The fruit has a flat rectangular core with a fibrous or hairy surface that is not easily separated from the pulp.The fruit may be somewhat round, oval or kidney shaped, vary in length from 5-25 cm (2-10 in), and weigh from 140 g (5 oz) to 2 kg (5 lb) each wait.The skin is leathery, waxy, smooth, fragrant, and varies in color from green to yellow, yellow-orange, yellow-red, or when fully mature with various shades of red, purple, pink, or yellow. Ripe whole mangoes have a distinctive resinous-sweet aroma.Inside the 1-2 mm (0.039-0.079 in) thick pit is a thin lining covering a single 4-7 cm (1.6-2.8 in) long seed. Mangoes have stubborn seeds that cannot survive freezing and drying.Mango trees are easy to grow from seeds and germination success is highest when seeds are obtained from ripe fruit.