Male anti fatigue material
Views: 2 Author: Site Editor Publish Time: 2022-06-16 Origin: Site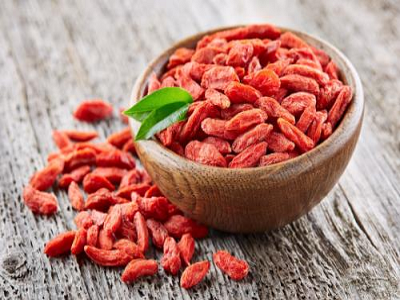 With the intensification of social competition, the responsibility of "carrying" on the shoulders of migrant workers is becoming greater and greater. Physical fatigue caused by great pressure often makes it difficult for hard workers to resist. According to the survey of the World Health Organization, more than 35% of the world's people are in a state of fatigue, especially among middle-aged men. The number of people in a state of fatigue is as high as 60%-75%.
The men who face all kinds of pressure are in a state of fatigue for a long time, and their physical condition is getting worse and worse. However, the men who want to be strong in life never admit defeat. They try various methods to get rid of stress and fatigue and complete the self redemption of physical health. In addition to sports decompression, dietotherapy and other measures, more men place their hopes of alleviating physical fatigue on health food. According to the data collated by CFDA and China Commercial Industry Research Institute, the physical fatigue relief health food accounts for about 12.9% of the total health food on the market. It is the third largest category after the immune and vitamin health food. It is a kind of health food with a large demand.
Among the many products to alleviate physical fatigue, vitamin and mineral ingredients, American ginseng, epimedium, Hongjingtian and other "drug and food homologous" raw materials have always been the ingredients with high utilization rate.
Epimedium
Epimedium is a perennial herb of Berberidaceae, which mainly contains icariin, Epimedium Flavonoids and so on. Epimedium flavone has a significant effect on relieving physical fatigue.
American ginseng
American ginseng is a kind of "cool" ginseng. It tastes bitter, slightly sweet and cool. It has the effects of nourishing yin and Qi, generating fluid and quenching thirst, eliminating irritability, clearing deficiency fire, Strengthening Qi and resisting fatigue. American ginseng contains a
Ginseng saponins can improve human resistance
Lycium barbarum is the berry of Lycium barbarum, a deciduous shrub or small tree of Solanaceae. Lycium barbarum contains 3-carotene, monohydroxylutein, dihydroxylutein and Lycium barbarum polysaccharides. Lycium barbarum can significantly increase the reserve of muscle glycogen and liver glycogen, and improve the total activity of blood lactate dehydrogenase before and after exercise, which shows that Lycium barbarum has a positive effect on eliminating fatigue.
B vitamins
B vitamins are closely related to exercise performance. For example, high-intensity endurance exercise and aerobic exercise require timely supplementation of B1 and B2, affecting muscle strength, nerve function and energy metabolism; B6 participates in amino and fatty acid metabolism and plays an important role in protein synthesis; B12 deficiency affects the ability of red blood cells to transport oxygen and exercise performance.