Konjac Root Powder Benefits, Uses & Side Effects
Views: 3 Author: Site Editor Publish Time: 2022-09-20 Origin: Site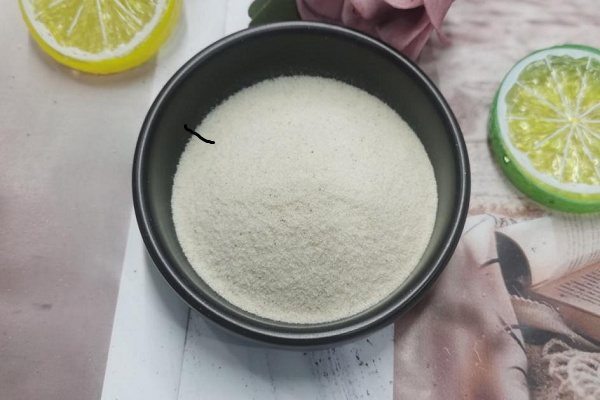 Konjac Root Powder Benefits, Uses & Side Effects
Amorphophallus konjac flour is extracted from the tuber of Amorphophallus konjac. Its main component is glucomannan. It is a non-ionic water-soluble polymer polysaccharide. It has synergistic, mutually soluble or synergistic properties with most anionic, cationic and non-ionic food gums. Because of its natural, healthy and safe characteristics, it is widely used in beverages, jellies, ice cream, meat products, flour products and other foods.
Function of Konjak Powder
1. As a soluble dietary fiber, it can form a protective layer around food to prevent digestive enzymes from interacting with food.
2. It can absorb water and swell (80-100 times) in water, which can inhibit appetite, produce a sense of satiety, and reduce food intake.
3. It can delay and prevent the absorption of cholesterol, monosaccharide and other nutrients, thus reducing the synthesis of fatty acids in the body.
4. It has the function of moistening intestines and defecating, which can increase the amount of defecation, so it has the function of intestinal cleansing.
Application of konjac flour
1. Stabilizer for ice cream, making the taste smooth and delicate;
2. As a baking food additive for biscuits, cakes, etc., the product has a smooth appearance and loose texture;
3. It can increase the strength of line and surface, and increase the toughness of noodles;
4. As a clarifying agent for fruit juice and wine
5. As a stabilizer of beer foam, the bubbles are fine and uniform after pouring, and the hanging time is long;
6. As a food fresh-keeping agent, it can inhibit the reproduction of aerobic microorganisms and prolong the fresh-keeping period of eggs, meat, fish, fruits and vegetables;
7. Utilizing the film-forming property of konjac flour, microcapsules can be made. The products produced by microencapsulation technology can protect the embedded particulate materials, avoid adverse reactions with other components, and isolate them from external adverse environmental factors. While maintaining the original color, fragrance and taste of the materials, they can reduce deterioration loss or extend the quality guarantee time, improve product quality, stabilize some materials that are not easy to store or process, and expand the scope of use of solids with good fluidity, The production process is simplified.
Taboos:
1. Raw konjac is poisonous and can only be eaten after being boiled for more than 3 hours.
2. People with indigestion should not eat too much each time.
3. People with skin diseases should eat less.
4. Amorphophallus is cold in nature. People with typhoid cold symptoms should eat less.
5. The whole plant of Amorphophallus konjac is poisonous, and the tuber is the most. It cannot be eaten raw. It can only be eaten after processing.