Konjac Risks,Precautions and Side Effects
Views: 2 Author: Site Editor Publish Time: 2023-02-10 Origin: Site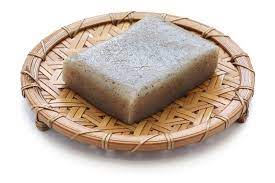 Glucomannan is generally well tolerated.However, as with any high-fiber product,it may cause digestive issues such as:
Bloating

Diarrhea or loose stools

Stomach ache

Gas

Nausea
According to the U.S. Food and Drug Administration, some konjac candies have caused choking deaths in the elderly and children. This prompted the FDA to issue an import alert for konjac sugar.Konjac sugar has a gel-like structure and does not dissolve in the mouth like other gelatin products.Konjac supplements may also dilate and cause blockage in your esophagus or intestines.Your risk is higher if you:
Take konjac chips

Take konjac in any form without water

Getting older:have swallowing problems.Some countries have banned the use of konjac due to the high incidence of intestinal or throat blockages.Children and those who are pregnant or breastfeeding should not take konjac supplements.
Stop taking konjac and get medical help if you develop symptoms of an allergic reaction, such as:
Difficulty breathing

Hives or rash

Itchy skin

Increased heart rate

Swelling
Konjac has been shown to lower blood sugar levels.It may slow the absorption of sugar, so people with diabetes should monitor blood sugar closely.Consult your doctor before using konjac if you take insulin or other diabetes medications.
Take away
Konjac is a plant that has been used as food and traditional medicine in Asia for centuries.Studies show it can help you relieve constipation and lower your cholesterol.Konjac may also help with weight loss, but more research is needed. The best way to lose weight is still a healthy diet and regular exercise.
Cultivation and Utilization
Konjac is grown in India,China, Japan and Korea for its starchy bulbs,which are used to make flour and jellies of the same name.It is also used as a vegetarian substitute for gelatin.In Japanese cuisine, konjac appears in dishes such as oden.It is usually a mottled gray color and is harder than most gelatins.It has little flavor;the regular variety tastes a bit like salt. It's worth more for texture than flavor.Ito Konjac (系蒟蒻) is a Japanese food consisting of konjac cut into noodles.It is usually sold in a plastic bag with water attached.It is often used in sukiyaki and oden. The name literally means "thread-konjac."Japanese konjac jelly is made by mixing konjac flour with water and lime water. Hijiki is often added for its characteristic dark color and flavor. Without color additives, konjac is off-white. It is then boiled and cooled to solidify. Konnyaku made in the form of noodles is called shirataki (see shirataki noodles) and is used in foods like sukiyaki and beef rice bowl.Japanese historical novelist Ryotaro Shiba claimed in a 1982 travelogue that konjac was consumed in parts of the Sichuan province of China; the bulb was reported to be known as konjac (Konjac), and the jelly was known as konjac tofu (Konjac bean curd) or snow Konjac (Snow Amorphophallus).The dried bulb of the konjac plant contains about 40% glucomannan gum. This polysaccharide makes konjac jelly very sticky.Konjac contains almost no calories but is high in fiber. Therefore, it is often used as a diet food.