Good anti-diabetic product
Views:3 Author:Site Editor Publish Time: 2021-04-02 Origin:Site
Good anti-diabetic product
As soon as people get older, symptoms of diabetes will appear. The anti-diabetic effect of bitter gourd has been confirmed by rabbit streptozotocin (STZ) inducing diabetes-like experiments.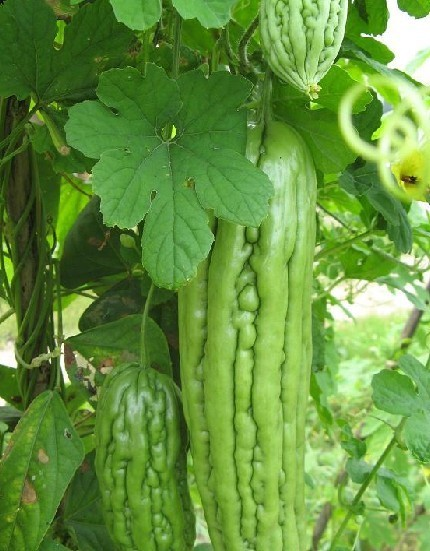 Momordica charantia contains steroidal saponins such as momordica charantia, insulin-like peptides and alkaloids, which give bitter gourd a hypoglycemic activity. Momordica charantia stimulates the release of insulin and hinders the formation of glucose in the blood stream. This function may play a huge role in the treatment of diabetes, especially non-insulin-dependent diabetes.
In a clinical trial aimed at evaluating the effect of bitter gourd on the glucose tolerance of patients with pre-existing diabetes, the standard extract of bitter gourd was found to significantly increase the glucose tolerance of 73% of the surveyed patients, while the other 27% did not respond. High blood pressure and high blood sugar are chronic diseases that plague most people. We must pay attention to our three meals a day, and the combination should be reasonable. If you are not careful, your blood sugar will rise.
Momordica charantia extract has a good effect on lowering blood sugar and is known as plant insulin. The whole-component extract is used for type 2 diabetes to be taken three times a day, 2g each time, to maintain a normal blood sugar level. Because it is extracted from plants, it has no toxic and side effects compared with western medicine hypoglycemic agents.
Bitter gourd is a proven hypoglycemic substance. One of the reliable hypoglycemic active substances is momordin, which is composed of a mixture of carotin and 5,25-stigmadiol glucoside. Therefore, it is very important to measure bitter melon extract with the total active ingredients of bitter melon and bitter melon palatine as the standard.
While taking this product, a reasonable diet is also very important.