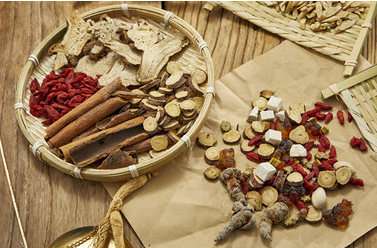 Recently, the First Financial Business Data Center and Dong-E-E-Jiao released the "White Paper on Qi and Blood Health in China". The report explained the importance of Qi and blood health, and revealed the trend of Qi and blood health consumption through in-depth insight into the portrait of Qi and blood health consumption.

Three Treasures:
Qi and Blood - Angelica.

Astragalus.

Codonopsis.
1. Angelica
Angelica, the dry root of Angelica sinensis.It is mainly produced in the southeast of Gansu,with Minxian County having the most output and good quality, followed by Yunnan, Sichuan, Shaanxi, Hubei and other provinces.
2. Astragalus
Astragalus is the dried root of Astragalus mongolica or Astragalus membranaceus, a leguminous plant, produced in Inner Mongolia,Shanxi, Gansu, Heilongjiang and other places.Contains saponins,sucrose, polysaccharides, various amino acids, folic acid,selenium, zinc,copper and other trace elements.
Traditional Chinese medicine believes that astragalus can replenish the energy of the whole body.Taking astragalus alone and soaking in water can cure drowsiness,weakness,and shortness of breath.The common usage methods of Astragalus are soaking in water,making porridge and soup.Folks often use astragalus stewed jujube,astragalus stewed hen,astragalus boiled black beans,top-grade tonic.
3. Codonopsis
Codonopsis Codonopsis is the dried root of Codonopsis Codonopsis,Suhua Codonopsis or Sichuan Codonopsis.Mainly produced in Gansu,Qinghai, Shanxi, Shaanxi and other places,Codonopsis pilosula contains polysaccharides,phenols, sterols, volatile oils, vitamins B1, B2 and various essential amino acids, baicalein glucoside,saponins and trace alkaloids, trace amounts elements etc.
Qi and blood tonic - Polygonatum:
With the development of the big health industry and people's increasing attention to health, the application of Polygonatum in functional foods is becoming more and more extensive.Rhizoma Polygonatum is a perennial herb of the family Liliaceae, and its dried rhizome is used as medicine.Mainly distributed in Yunnan, Guizhou, Sichuan, Shaanxi, Hubei and other places.Varieties include Polygonatum Polygonatum, Rhizoma Polygonatum,Chicken Head Polygonatum, Rhubarb Rhizome, Ginger-shaped Polygonatum, etc.Polygonatum is a new star in the field of food,with simple processing technology, mostly in the form of Polygonatum,steamed and sun-dried Polygonatum (nine-made Polygonatum),Polygonatum powder,Polygonatum polysaccharide,Polygonatum soaking solution,Polygonatum extract, etc.
Popular warming food:
1. Wolfberry
The seeds of the plant Lycium barbarum are the dry and mature fruits of the Solanaceae plant Lycium barbarum Ningxia,mainly produced in Ningxia,and also in Xinjiang.Nature and flavor are sweet, flat, return liver, kidney meridian.The main components of wolfberry are hexanopolysaccharide, various amino acids, trace elements,vitamins, taurine, alkaloids and volatile oil,among which the more important active ingredient is wolfberry polysaccharide.The three treasures of wolfberry, fruit, leaves, and root bark, can help solve many health problems of men and women.As a good health product, many people like to drink wolfberry in water and stew soup.
2. Yam
Yam is the dry rhizome of the plant yam,which is both medicine and food.Yam is mainly produced in Henan."Huaiyam" is one of the four authentic medicinal materials.It is long, thick, firm, powdery, and white in color.It is known as iron stick yam.Yam contains starch, tannin, glycoprotein (polysaccharide and protein), polyphenol oxidase,cholesterol,ergosterol, sitosterol,mannan,allantoin,dopamine,yam base,phytic acid,amino acid etc.