Chickpea protein advantage
Views: 2 Author: Site Editor Publish Time: 2022-08-01 Origin: Site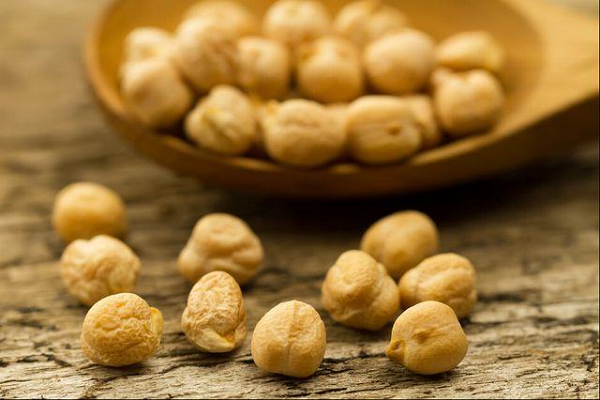 Chickpea protein advantage
Chickpea originated in West Asia and the Mediterranean coast, distributed in the Mediterranean, Asia, Africa, the Americas and other places, and widely cultivated in Xinjiang, Gansu, Qinghai, China. Chickpea is a high-altitude, drought resistant plant, suitable for growing at an altitude of 2000-2700 meters.
Chickpea has complete nutrients and high content. The kernel contains 23.0% protein, 63.5% carbohydrate and 5.3% fat. In addition, it is also rich in edible fiber, trace elements and vitamins.
Advantages of eating chickpeas
1. Chickpea is a kind of food with relatively low calories, and the fat content is also very low. It is also rich in protein. After eating, it can make metabolism better, and the dietary fiber intake can make the speed of fat catabolism in the body faster. Excellent performance in weight management, blood glucose control, and reducing the risk of heart disease and cancer. Chickpeas contain a phytosterol called sitosterol. Because the structure is similar to cholesterol, it can interfere with the absorption of cholesterol, thereby reducing the level of cholesterol in the blood.
2. Eating chickpeas properly in daily life also helps to prevent hypertension, which can make the sodium metabolism in the body better and the secretion of adrenal hormones more. In this way, the blood pressure can become more stable, and it also contains less sugar, which can make the metabolic capacity of the body stronger. After eating, the blood sugar can return to normal.
3. It's very good for women to eat chickpeas properly. It contains a lot of isoflavones, which can regulate the level of estrogen and effectively remove toxins from the body, so that the skin can become more elastic and slow down aging.
4. Chickpea contains a lot of nutrients, rich in amino acids and plant protein, and also rich in iron, trace elements and crude fiber vitamins. It can be well absorbed and used by the body, which can make all organs of the body more stable, supplement nutrients needed by the body, and speed up metabolism.
5. Chickpea is rich in crude fiber and a large amount of dietary fiber, which can make the intestinal peristalsis faster and effectively discharge the metabolic substances in the body, so as to achieve the effect of moistening the intestines and defecating.