Anti-hair loss raw materials recommended
Views: 3 Author: Site Editor Publish Time: 2023-01-13 Origin: Site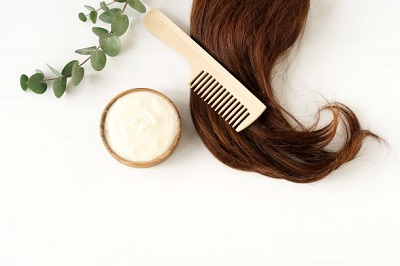 Ginger extract
Ginger extract contains gingerol, zingiberene oil and other nutrients, which can promote the blood microcirculation of the head skin, thereby accelerating the metabolism of the scalp, activating the hair follicle tissue, and stimulating new hair growth at the same time.
Polygonum multiflorum extract
Polygonum multiflorum is rich in lecithin and various nutrients. It also has anti-aging effects and can remove free radicals in the body; it has moisturizing effects and can improve the body's immunity. It has the effects of black hair, pleasant color, nourishing essence and nourishing blood, preventing hair loss, and has certain curative effect on seborrheic dermatitis, excessive dandruff, and itchy scalp.
Arborvitae leaf extract
Modern pharmacological studies have shown that Arborvitae leaf extract can promote blood microcirculation in the scalp, increase cell nutrients, stimulate hair follicle growth, enhance hair follicle metabolism, remove dandruff, and promote hair regeneration. It is often used to regulate seborrheic alopecia.
Angelica extract
Expand scalp capillaries, promote blood circulation, effectively fix hair, prevent hair loss, prevent gray hair, and make hair black and shiny, easy to comb.
Ginseng Extract
Ginseng extract can expand the capillaries of the head and improve the nutritional status of the hair. The active ingredients in it are absorbed by the hair, which can improve the tensile strength and extensibility of the hair, making the hair more supple. Ginseng root extract also has the effect of preventing and reducing hair loss, promoting hair growth and development, and the effect is remarkable
Scientific hair care
Spiritual joy: Keep a peaceful and optimistic attitude, especially pay attention to reducing mental burden and psychological pressure, try to stay away from bad mental stimulation, vent bad emotions in time, avoid anxiety, tension, and excessive thinking, and maintain a happy spirit, which is the key to preventing hair loss ensure
Ensure sleep: Ensure 7-8 hours of sufficient and high-quality sleep every night, and timely prevent and treat long-term insomnia.
Life pattern: Irregular life, overwork, indigestion, constipation, etc. are also important causes of hair loss. Therefore, such people should actively recover and maintain a regular life, sleep on time, prevent excessive fatigue, and prevent constipation. Effectively prevent and reduce the occurrence of hair loss.
Balanced nutrition: Diet should be varied and diverse, with a reasonable mix of vegetables and coarse and fine grains. It should be low in fat, salt, and sugar, and eat more vegetables and fruits, especially high-quality protein (such as lean meat, eggs, etc.) , milk, fish, etc.), the intake of various vitamins, minerals and trace elements, which is very important to ensure the supply of hair nutrition.