Angelica Extracts Uses
Views: 2 Author: Site Editor Publish Time: 2022-09-13 Origin: Site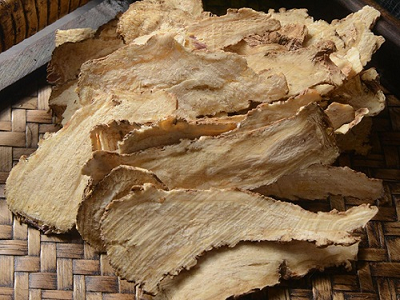 Source of angelica extract
The dry root of Angelica Sinensis (Oliv.) Diels, an umbrella family plant, is a perennial herb with a special fragrance. Angelica is a commonly used traditional Chinese medicine. It can not only promote blood flow, but also replenish blood deficiency. It can make the qi and blood return to their own channels, so it is named Angelica.
Distribution of Angelica sinensis
Sowing in the middle and late June in low temperature areas above 1700m above sea level; In areas with slightly higher temperature below 1700m, seed in the middle of August to the first ten days of September. It is mainly distributed in Gansu, Yunnan, Sichuan, Shaanxi, Ningxia, Guizhou and Shanxi. Most of them are planted artificially and few are wild. They are only scattered in Wazikou, Shanxiandong, Gaoloushan, Dangchang Hua'erpo, Tianshui, Zhangxian, Zhouqu, Mashan and other places in Minxian County, Gansu Province.
Angelica product information
Product name: Angelica Sinensis Extract
Extraction site: root
Product specification: ligustilide 1% 1.5%; Scale 10:1 20:1
Product property: yellowish brown powder
Efficacy of angelica products
1. Effect on cardiovascular system (Angelica sinensis water extract has the effect of anti thrombosis, can promote the activity of plasma fibrinolytic enzyme, and improve blood rheology.)
2. Effect on smooth muscle (Angelica extract has obvious relaxation effect on vascular smooth muscle, intestinal smooth muscle, uterine smooth muscle and tracheal smooth muscle, and has the effect of relieving spasm and asthma.)
3. Cholagogic and liver protective effects (Angelica sinensis extract can increase bile secretion rate, promote digestive function, and improve liver cell membrane damage, liver cell mitochondrial damage and lysosomal membrane damage.)
4. Immune function enhancement
5. Analgesic effect
Application of angelica products
In the food industry, seasonings and spices are added.
Health food, which is used to claim to improve iron deficiency anemia, melasma (beauty), enhance immunity, anti fatigue and other health food.
In the daily chemical industry, it can be used for skin care products or shampoo such as whitening, freckle removal, moisturizing, hair growth, bacteriostasis and antisepsis.