An applications of Apple Vinegar Powder
Views: 1 Author: Site Editor Publish Time: 2023-02-16 Origin: Site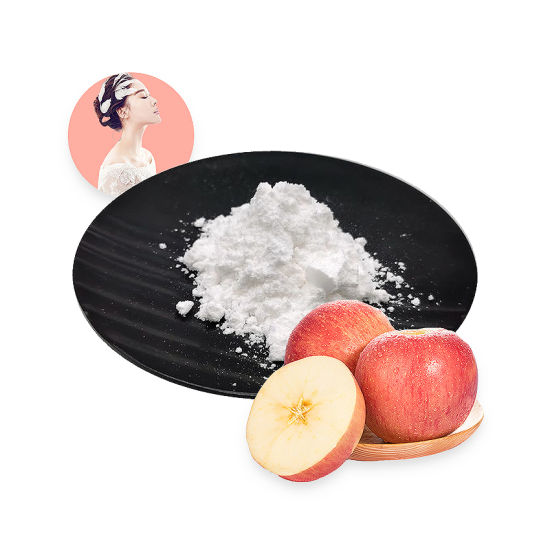 Apple cider vinegar powder is a natural healthy food raw material made from apples through a series of processes such as squeezing, fermenting, removing impurities, encapsulating liquid, and drying.Its property is ivory white (or off-white to light yellow), and its nutritional content is similar to that of apple cider vinegar.Apple cider vinegar powder has the advantages of easy portability and small irritation.As a diet food, the US FDA approved apple cider vinegar powder as a nutritional supplement in 1994.
Main Applications of Apple Cider Vinegar
Promote digestion and relieve constipation:
The pectin in apple cider vinegar can delay the intestinal absorption of sugar and lipids and control the rise in blood sugar.After ingestion, pectin absorbs water and expands in the human body, increasing the volume, increasing the feeling of fullness, and delaying the emptying of the stomach.Effective in preventing obesity and helping to lose weight.Apple cider vinegar is rich in fruit acid, which can promote the secretion of various digestive juices such as saliva and gastric juice, and also mildly stimulate the human stomach, and accelerate the digestive function of the stomach.
Beauty and beauty, fat loss and slimming:
A large number of vitamins and antioxidants in apple cider vinegar can reduce the formation of peroxidized lipids in the human body, promote metabolism,replenish skin nutrients and moisture,whiten and rejuvenate skin, and lighten melanin.
Lowering fat and blood sugar, enhancing immunity:
The main components of polyphenols in apple cider vinegar include brass alcohols, catechins, dihydrochalcones (phlorizin glycosides), etc.,which can reduce cholesterol by promoting the metabolism and decomposition of cholesterol and inhibiting intestinal absorption.And the effect of anti-atherosclerosis, play the role of hypolipidemic and hypoglycemic.
Market application of apple cider vinegar powder:
Apple cider vinegar powder is a fine powder product made of apple cider vinegar as raw material, adding excipients and spray drying. Therefore, apple cider vinegar powder basically retains the nutritional and health components of apple cider vinegar.As a weight loss food, the US FDA approved it in 1994.Approved apple cider vinegar powder as a nutritional supplement, often made into capsules with ginger extract, green coffee bean extract, piperine, etc. for weight loss products.In 2020, consumer spending on apple cider vinegar supplements increased by 133.8% compared to 2019, and it mainly appeared in the list of more than 40 best-selling herbal supplements in mainstream channels, rising from 12th in 2019 to 5th.The final products are mainly in the form of capsules, tablets and powders, and the form of soft candies has also become a trend.