Activity of white kidney bean extract
Views: 2 Author: Site Editor Publish Time: 2022-05-04 Origin: Site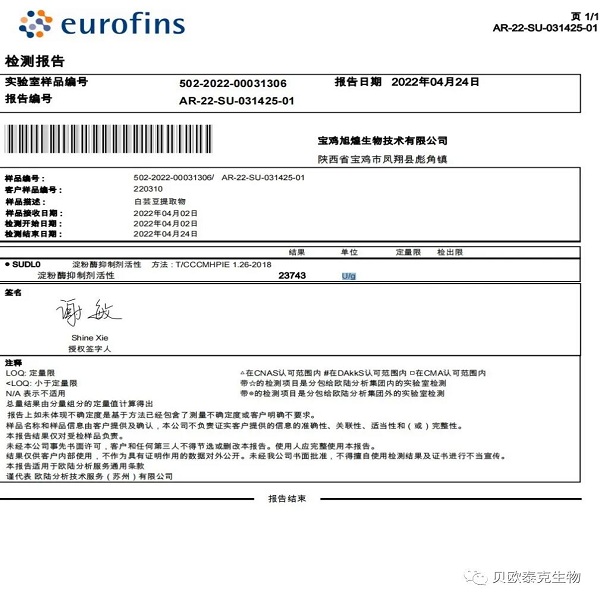 Introduction to white kidney bean
Kidney bean, also known as kidney bean, string bean, scabbard bean and jade bean, is the dried and mature seed of Leguminosae, kidney bean, kidney bean species and annual winding herb kidney bean.
Kidney bean seeds have kidney shape, oval shape, flat shape, cylindrical shape and spherical shape. The seed coat has red, white, yellow, green, black, flower (black flower, purple flower and milk flower) and other colors.
Kidney beans with white seed coat are commercial white kidney beans for food.
White kidney bean is the dried and mature seed of Phaseolus vulgaris L.
Action mechanism of white kidney bean
Human digestion and absorption of starch
Starch is a high molecular carbohydrate, which is a polysaccharide polymerized by glucose molecules. It cannot be directly absorbed by the human body. It needs to be digested and decomposed into glucose before it can be absorbed by the human body.
The digestion of starch starts from the mouth, salivary amylase( α- Amylase) decomposes part of starch into dextrin, oligosaccharide, maltose and glucose (due to short residence time, the amount of starch digested is very small). Undigested starch in the mouth (mostly) goes to the small intestine, in pancreatic amylase and intestinal amylase( α- Under the action of amylase), starch is converted into glucose. Finally, starch enters the blood circulation in the form of glucose and is absorbed by the human body
α- Effect of amylase inhibitor
α- Amylase inhibitors can effectively inhibit saliva and intestinal tract in human and other animals α- Amylase activity, inhibit the decomposition (digestion) of carbohydrates such as starch, increase the sense of satiety, reduce food intake, reduce blood glucose level, slow down fat accumulation, control weight gain, etc. Therefore, it plays a role in managing body weight and regulating blood glucose.
The white kidney bean extract produced by the new process has an activity of 20000+
White kidney bean product information
Product Name: white kidney bean extract
Character: white to light yellow
Smell: it has the unique smell of white kidney bean protein without peculiar smell
Amylase inhibitor activity: not less than 20000 U / g