About of Pyrethrum
Views: 4 Author: Site Editor Publish Time: 2023-06-02 Origin: Site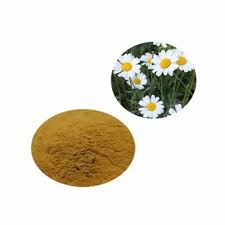 Pyrethrum is a genus of several Old World plants now classified in the chrysanthemum or composite family, cultivated as an ornamental for their showy flower heads.Pyrethrum continues to be used as a common name for plants formerly included in the genus Pyrethrum.Pyrethrum is also the name of a natural insecticide made from the dried flower heads of chrysanthemums and chrysanthemums.The insecticidal compounds present in these species are pyrethrins.
Descriptions
Certain members of the genus Chrysanthemum, such as the following two,have been placed under the genus Tanacetum by some botanists.Both genera are members of the Asteraceae (or Aster) family Asteraceae.They are perennials that look like daisies with white petals.Tanacetum cinerariifolium is known as the Dalmatian chrysanthemum, indicating that it originated in that region of the Balkans (Dalmatia).It looks more like a common daisy than other pyrethrums.Its flowers, usually white with a yellow center, grow from many rather rigid stalks.The plants have blue-green leaves and grow to 45 to 100 cm (18 to 39 inches) tall.The plant is economically important as a natural source of pyrethrin insecticides.C. coccineum, cosmos, is a perennial native to the Caucasus that looks a bit like a daisy.It produces large white, pink or red flowers.The leaves are fern-like and the plants can grow 30 to 60 cm (12 to 24 inches) tall.In temperate climates (Northern Hemisphere), flowering occurs from June to July.C.coccineum also contains the insecticidal pyrethrins, but it is a poor source compared to C.cinerariifolium.

Other species, such as balsam and marshall, also contain insecticides, but not as effectively.
Insecticides:
The flowers are crushed and the active ingredients contained in the seed husks, called pyrethrins, are extracted and sold as oleoresin.It is applied as a suspension or powder in water or oil.Pyrethrins attack the nervous system of all insects and inhibit female mosquito bites.At levels below those that are lethal to insects, they still appear to have repellent effects.They are harmful to fish but far less toxic to mammals and birds than many synthetic pesticides, are not persistent, are biodegradable, and break down easily when exposed to light.They are considered one of the safest pesticides to use around food.In 1998, Kenya produced 90% (more than 6,000 tons) of pyrethrum in the world, referred to as py.Production is also significant in Tanzania and Ecuador.At present, the main production place in the world is Tasmania, Australia.
Sprays
Pyrethrum has been used as an insecticide for centuries and as a lice remedy (Persian powder, also known as "Persian turf") in the Middle East.It is sold worldwide under the brand name Zacherlin by Austrian industrialist J.Zacherl.It is one of the most commonly used non-synthetic pesticides in certified organic farming.
The flowers should be dried, then crushed and mixed with water.Pyrethroids are synthetic insecticides based on natural pyrethrins; a common example is permethrin.A common formulation of pyrethrins is one containing the synthetic chemical piperonyl butoxide: it has the effect of increasing toxicity to insects and hastening the action compared to pyrethrins alone.These preparations are known as synergistic pyrethrins.